Home » Support » Index of All Documentation » Introduction for New Users » Wing IDE Tutorial »
Wing IDE Professional includes a Source Browser that can be used to inspect and navigate the module and class structure of your source code.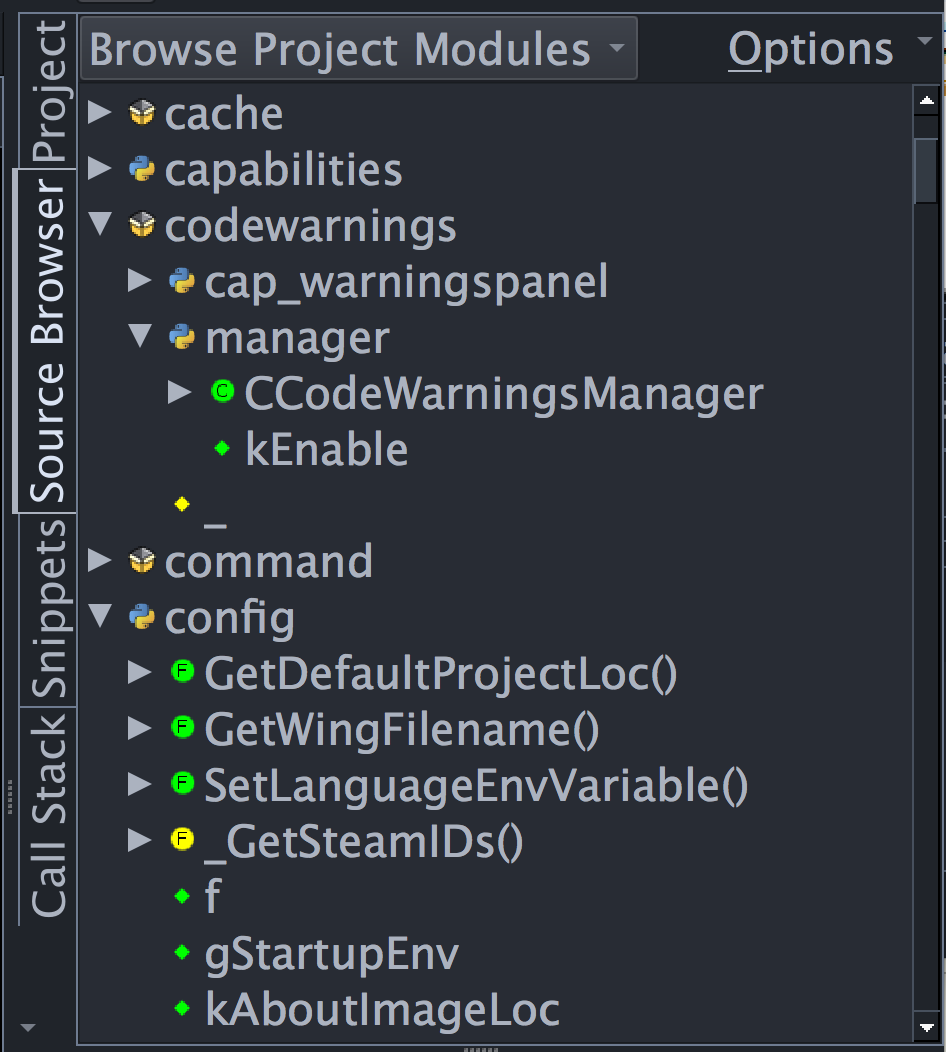 By default, the browser will display classes, methods, attributes, functions, and variables defined in the currently displayed source editor (if any). The popup menu at the top left of the source browser can be used to alter the display to include all classes or all modules in the project. The Options menu in the top right allows filtering by origin, accessibility, and type of source symbols. The Options menu also allows sorting the view alphabetically, by type, or in the order that symbols occur in the source file.
As with the Project display, double clicking or right-clicking on items in the Source Browser opens them into an editor. The Follow Selection option appears here as well (in the Options menu) and when enabled opens transient editors in order to show the points of definition for symbols selected on the Source Browser by single-clicking or via keyboard navigation.
The Source Assistant is integrated with the source browser, and will update its content as you move around the source browser tree.