Home » Wingware Support »
Wingware Users Community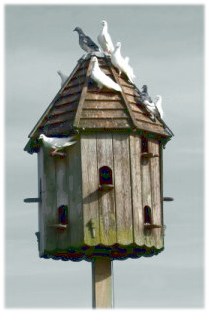 I'd like to thank the Wingware folks for hosting this community and making it so easy to ask questions. Feels more like a family than a support list. Kudos. -- Michael P. Soulier , March 2006
Wingware encourages contact and sharing among our users. This page lists the resources we make available to the Wing IDE users community.
Mailing Lists
The wingide-users mailing list is a place to ask questions and interact with other users. The mailing list archives can be searched for answers to your questions. To contact us privately email support at wingware dot com instead.
To receive only announcements of new releases, subscribe to the product announcements list instead.
Wiki
The Wingware Wiki is the place to share scripts, utilities, extensions and additional user-written documentation.
Social Media
Or you can follow Wingware on a number of social networks: