Why Wing Pro?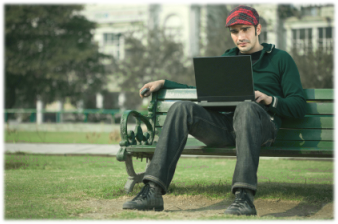 These are reponses from customers asked why they chose Wing Pro over other Python IDEs. They are listed most recent first, last updated March 27, 2020:
"It works and you support it."
"Best Python IDE I have found!"
"Best suited for my needs."
"Recommended by other Python Developers."
"I have used Wing for several years. It is a VERY NICE product."
"I love the remote debugging, one of the best commercial software products I know of."
"There is nothing like it! I love it love it love it."
"Been using for years, comfortable in GUI."
"Its the best IDE I have seen so far and highly recommended in Violent Python book."
"More powerful than MS VS Code, simpler and cleaner than PyCharm."
"Less system intensive than PyCharm, early testing suggests application is more intuitive too."
"I use Wing Pro because it is excellent!"
"The best IDE for Python that I know."
"Great IDE."
"Based on internet search / review one of the best IDE for Python."
"Have been dabbling with the free version and wanted to give you some $upport - I'm just a hobbyist."
"Been using Wing for years. Its great! Nothing better for python development in my opinion."
"Using it and liking it :)"
"Overall best Python IDE. Super-feature=Support for remote debug on AWS instances."
"Great handy IDE."
"I try it for Django dévelopment and that's fine."
"I am already using WingPro for several years and I am pleased with the features and the continous improvements."
"Many years using it, very good for Python, and very good debugger."
"Very well developed tool plus refactoring."
"Powerful debugging, remote debugging."
"US based (unlike PyCharm)."
"Great IDE with amazing step through debugging."
"Debugger!"
"Best python IDE. I'm been using it for a number of years. :)"
"For me, its the best IDE out there..."
"The word lightweight. I have PyCharm, but I also like to carry around tools that can run on my Netbook, if necessary."
"It is reliable and a powerful Python editor."
"Easy to install, fast and saves time!"
"The best available python IDE."
"Best IDE for python, just works and feels intuitive."
"I enjoy the debugger so much."
"Its the best all round Python IDE. And it works with Raspberry Pi!"
"It is for serious programmers."
"Best available Tool for Python Development and debugging on the market!"
"Best Python IDE that I found for Linux."
"Well organised IDE at a reasonable cost."
"Have used it for many, many years. Still the best."
"Wing Pro is an awesomely elegant no nonsense python IDE that gets the job done!"
"I like it."
"Powerful, easy to use, fast to use once you get to know the keyboard shortcuts."
"Best Python Editor with small memory footprint and feature combination."
"The best!!"
"Its my favorite Python IDE."
"I have been using it for several years and love it."
"Excellent experience with your debugger and immediate helpful response from your support."
"Did bakeoff against PyCharm for a 1 week intense development project, Wing is better."
"Looks really great."
"It's great as a hobbyist trying to learn a few new things in retirement. Tried others and this one is definitely the best."
"It's been a top of the line product, and Raspberry Pi development is a big plus for me."
"Best IDE available for python according to people whose opinion I weigh highly."
"It seems easy to understand, clean user interface."
"Best in class IDE for Python."
"Easy to use, very powerful."
"Excellent support, high quality product."
"Its a great program and I will be using it to teach young children Python programming with a real IDE."
"Best Python IDE available."
"Fast, great features. I can write and debug quicker."
"Evaluated different tools, apparently back in 2014. Like the debugger."
"It's not as heavy as pycharm, and its cheaper."
"Used it before, need to do some Python programming now and then and need a serious debugger (among other things)."
"Is there a better IDE? :)"
"Absolutely the best IDE for Python development."
"Very good interface."
"Appears to provide a comprehensive development environment."
"Wicked fast and nice debugger, remote capability."
"My professor gave us a copy in class and I like it so I got a permanent version to keep after this course is done."
"Works well with web2py, now using it for accessing bitcoin core APIs via Python."
"Ease of use."
"Best integration on all major platforms."
"Speed."
"Experience and expansion of target features."
"Django."
"Best of all Python IDEs."
"Convenient config w/ Anaconda, remote operation, eye-friendly UI."
"PyCharm is written in java which is reason enough to avoid using it."
"Used PyCharm as a student, immediately found Wing more intuitive within the first five minutes."
"Meets all our Python development requirements."
"The debugger."
"My prefered IDE for python."
"Long time user. Still the best."
"Like the powerful debugger."
"Our software development company has standardized on this good product."
"Best Python IDE I've used to date."
"Been using it for 10 years."
"It is a good IDE."
"You are the best."
"The incredible debugger, remote options, and awesome user support!"
"I have been a customer for about 3 years now...excellent product and support."
"I love it :)"
"Learning to use Python, the extra features are nice."
"You can use it remotely."
"Cross platform and easy to use."
"VIM integration."
"Remote programming for Raspberry Pi."
"Simple. Clean. Powerful. Plus, Pycharm is a bloated, overpriced mess."
"Light, fast interface, great debugging, constant updates, great website, ..."
"Go to definition code inspection and the debugger integration are very reliable and a pleasure to use."
"We like it with Web2py."
"Good interface."
"Unsatisfied with pycharm, pycharm is over engineered, slow and too opiniated how I should write code."
"Works very well for me, and I got used to it =)"
"Excellent support."
"Fast, effective."
"Multiple platform support."
"Remote debugging is much simpler than it is in Komodo."
"I have tried using free tools such as VBS and other notepad++ and I find it much easier to use than anything else."
"Debugger, built-in shell/terminal."
"Recommendation of my colleague, who sings its praises effusively."
"Great Programming IDE."
"They make renewals easy and affordable for individuals."
"It works, no hassle."
"Because is the best!"
"I like it because its focused on Python."
"Good support, long trial period which allows to be convinced that it is adapted to my needs."
"Easiest IDE I've ever used."
"Simplicity of using."
"Ease of use."
"Beautiful classic Windows looking interface and lightweight."
"I need to debug legacy Python 2.7 code running under cygwin."
"Great Emacs key bindings, good debugger."
"Great debugging support."
"Been using it since 2007. Still the best Python IDE!"
"The best IDE I found."
"Best around."
"Extensive capabilities."
"Best IDE for Python Development."
"I have tried several including your Personal version and liked the power of the debugger plus the links to documentation that help. I am a NOOB to Python but longtime programmer and this really helps me."
"Friends who are Python users invariably suggest Wing Pro as the best choice."
"Easy Code Navigation."
"Need a IDE with strong debugging - learning Python now - objective is to use micropython on ARM uControllers."
"Its easy to use and supports my favorite libraries: GTK3 (PyGObject) and pygame. Also, I like that it works in both Linux and Windows."
"Fast IDE."
"Quality."
"Less intrusive license, excellent reviews."
"Very capable, up-to-date Python IDE."
"Small, fast, reliable :)"
"I am currently a Wing license holder and Wing it is my favorite IDE."
"I have been using it for many years and love it."
"Very light weight, what is most important in my view is support, which the Wing team has provided every time I asked something."
"You know, it makes sense!"
"I used it at my first job and I really appreciated all the features it has."
"It's good, have used since version 5.x."
"Because of remote debugging feature on Raspberry Pi and it is stable."
"It is the IDE I first learned Python and programming with. All other Python IDEs I've tried have never been as fast and helpful in my development."
"I use it for long time, its a wonderful IDE."
"Easy and quickly and supports my system, I like it and I will use it more :)"
"Its great. Been using for a while now."
"Good experience with prior editions."
"I wanted an American technology company solution. I also wanted a solution where I could get help if I needed it."
"I like your understanding of Python."
"Code completion, debugging capabilities, in Wing 7 Pandas table view."
"Easy to set up."
"It's run-to-line and code-completion functionality and documentation display capabilities are by far the best."
"Best PY IDE, period."
"Lighter than Pycharm and powerful than VScode."
"I just like you :)"
"Simple and useful."
"Seems to just work."
"It is very helpful for debugging and syntax."
"Debugger features."
"Because its the best Python IDE."
"I like it."
"I was using pycharm but need multi-process support."
"Excellent multi-platform IDE for Python"
"Debugger hands down is the best I've ever used. For ethical hacking and pen testing, I wouldn't use any other environment."
"Because it doesn't break as often as Pycharm does; is easier, more intuitive; and because I love you guys support."
"Best IDE working on Linux."
"Its a nice IDE!"
"I am a senior, retired programmer. Wing Pro makes it easier write code as my memory fades."
"Good IDE."
"IT IS VERY COMPREHENSIVE."
"Because it is the best IDE for Python."
"Always used it; most comfortable with it; seems good!"
"Remote development."
"Good IDE."
"A superb product!"
"An excellent Product I really like."
"I need a stable IDE."
"Very happy since a long time ago."
"Has good debugging and is less laggy than PyCharm."
"Simple and uncomplicated."
"Love it!"
"Because I think its the best."
"Because it is the best IDE for Python."
"Highly recomended product with lots of great reviews."
"Raspberry PI remote development, IDE organization and flexibility."
"The best debugger for Python!"
See also: Testimonials & Reviews